This is a special report about our trip to Vegas.
The first two photos were taken in front of what appeared to be original posters--the one in back of Mike actually appeared to be unfinished. Mike couldn't find anyone who knew their history, however.
That's Mike in front of the Herrmann poster...
and me in front of a Carter poster (I especially like Carter the Great posters)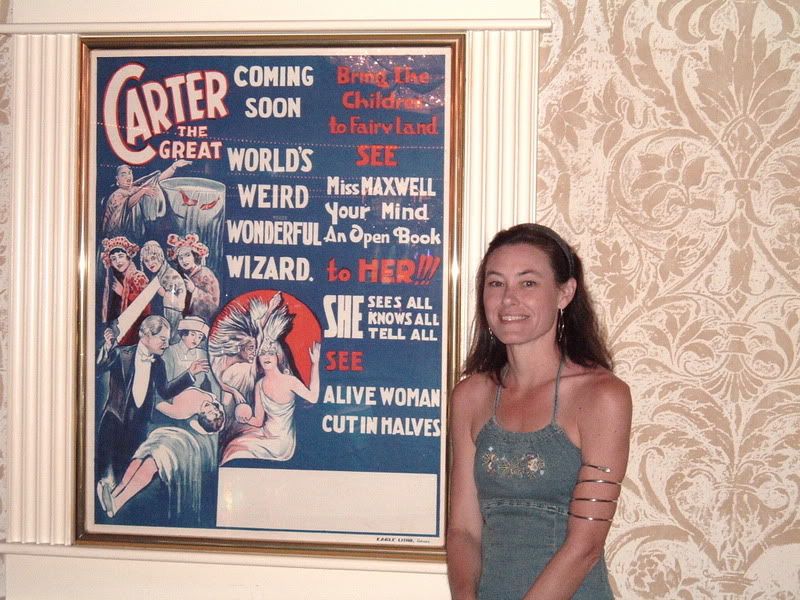 One night, we left the strip and went to the downtown area of Las Vegas, to Fremont Street. This street is actually canopied, and this makes it feel like a midway, or something--it's a carnival-like atmosphere. We ate at Vic and Anthony's, which is at The Golden Nugget.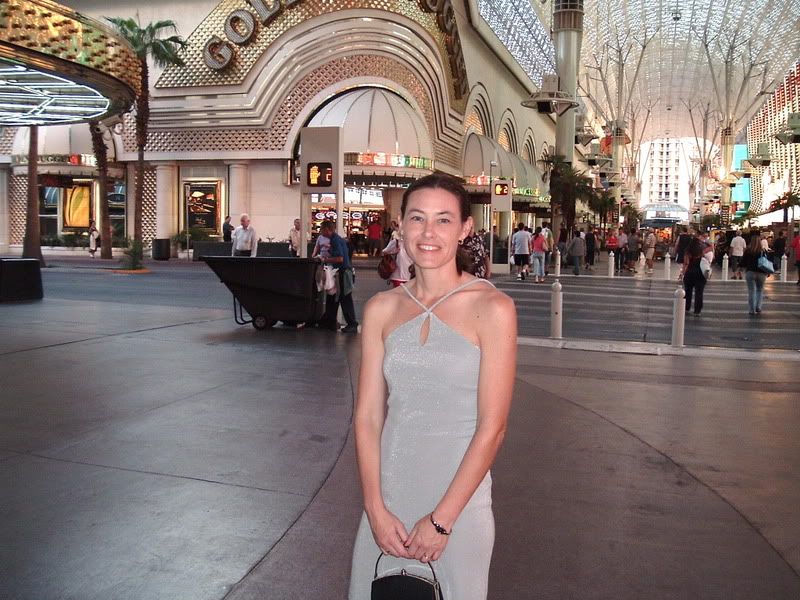 That's me in front of The Golden Nugget. I'm standing outside, but it doesn't really feel like it because the street is covered--can you see it?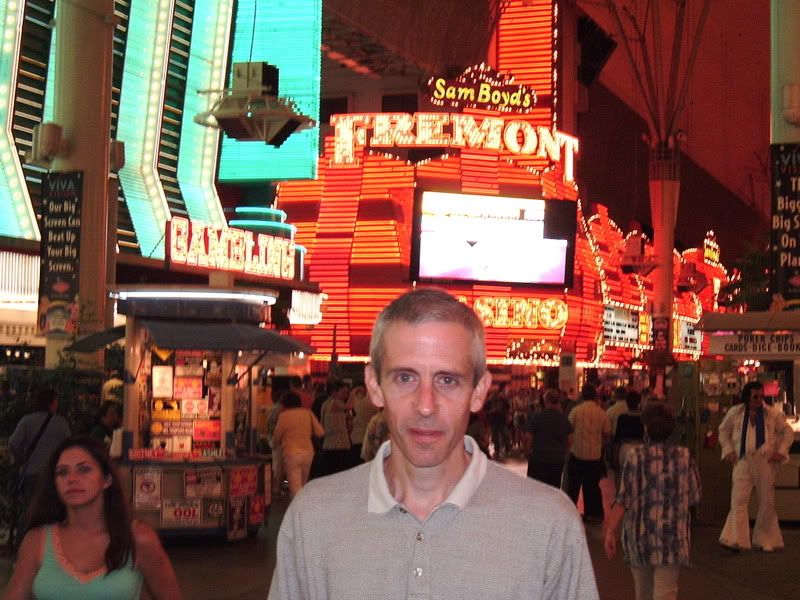 and this is Mike. We were waiting to see the famous light show: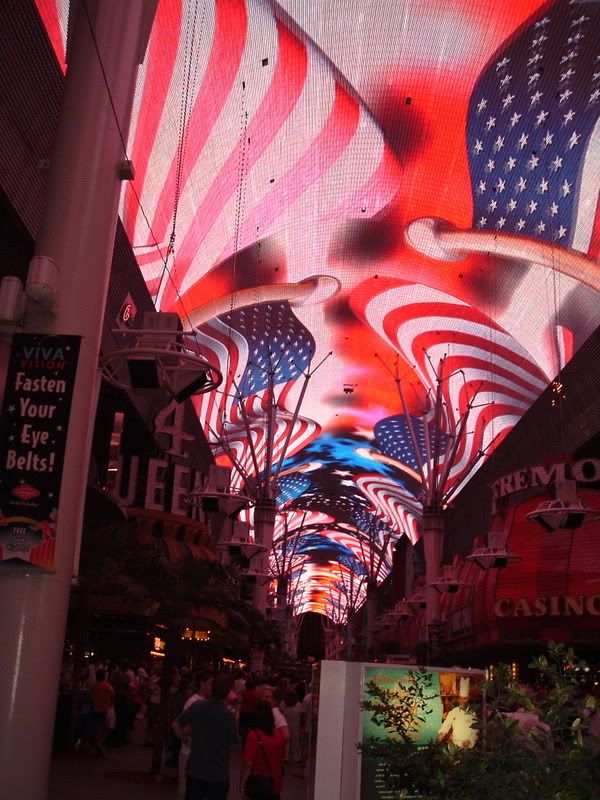 The light show changes pretty often. In honor of 9/11, the theme was patriotic. This picture is a snapshot of what was occurring over our heads--the images swirled and changed to
Stars and Stripes Forever
. I've never seen anything like this!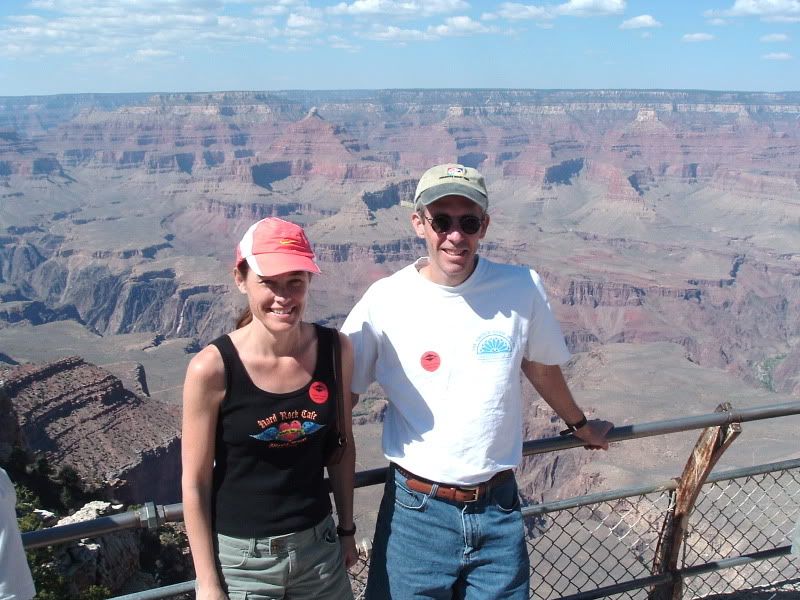 A kind stranger took our picture at the canyon. It was a beautiful day, as you can see.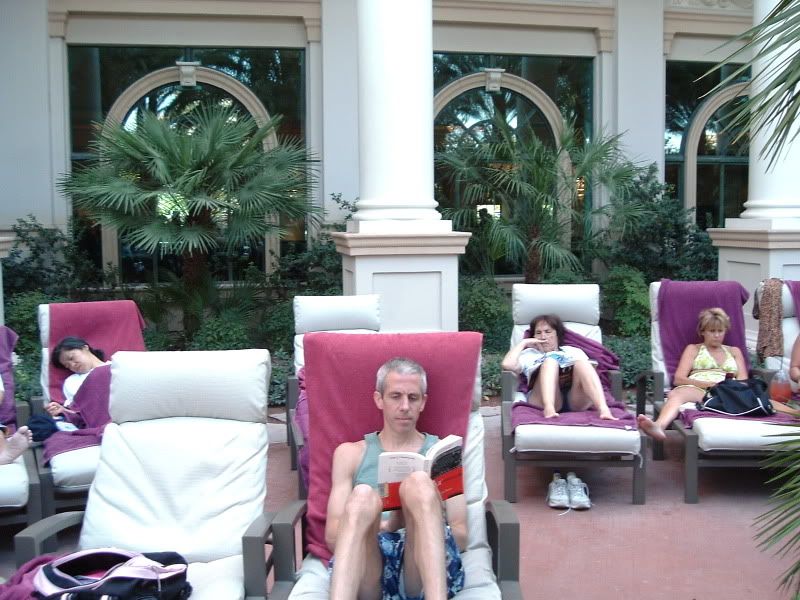 And the pool area at The Monte Carlo was very nice.
And then we had to go back to work. The End.